Fish First! Guided Trips and Fishing Travel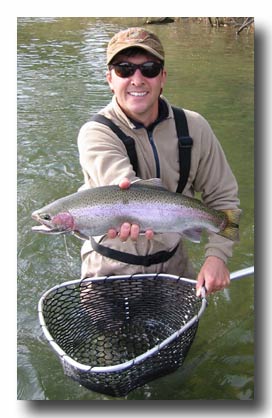 FishFirst! guided trips are a great way to learn specific fisheries and fishing techniques. Our guides are experts on regional rivers and streams and are eager to make your fishing experience fun and memorable.

Fish First! stores are located within easy driving distance of Northern California's best flyfishing waters. Within an hour of our Albany store, you can find great fishing for striped bass and largemouth bass in the Sacramento/San Joaquin Delta, and for winter rainbows in Putah Creek. Fish First!'s striped bass guide services are based out of the Delta Bed & Breakfast, a beautiful recreation home on Bethel Island, immediately adjacent to Franks Tract. Accommodations are available exclusively for our guided clients. Walk out the door, step in the boat, and fishing is minutes away.

Our Chico store is centrally located to a variety of fishing opportunities and species of fish. Excellent trout fishing is available on the Yuba River, the Upper and Lower Sacramento River, the Pit River and in the foothill streams near Chico. Year-round steelhead on the Feather River, winter steelhead on Butte Creek, and largemouth bass in local ponds are all less than a half hour away from the store.

Guided trips are $400 for one or two anglers, lunch included. Half day trips are $300. Guided striped bass trips are $500 for one or two anglers, lunch included. Special arrangements can be made for groups of more than two anglers. Click to our Guided Trips for a complete selection of fisheries we are currently guiding.

Select guided trips may be conducted on streams and rivers under Special Uses Permits with the Lassen & Plumas National Forests. The USDA Forest Service is an equal opportunity service provider and employer.

Expand your fishing horizons on a FishFirst! hosted trip, and experience the best flyfishing the world has to offer. We are constantly looking for better ways to bring the ultimate in flyfishing adventure to our customers and friends. Each year, we offer trips to dependable, proven fish catching destinations. Let our experienced team of travel experts take care of the details, so you can relax and enjoy world-class fishing. FishFirst! guides host fishing travel trips to exciting fishing destinations such as the Missouri River, Montana, Deschutes River, Oregon, St. Mary River, B.C. and Christmas Island in the South Pacific.

Meet our guide staff. Check our Calendar of Events for hosted fishing travel dates.