Winter Fishing Opportunities | Book a Trip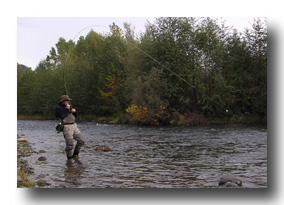 Wish you didnít have to put away your fly rod each November ? Well, you donít. Several opportunities to enjoy fine winter fishing exist within easy driving distance of both our Albany and Chico stores.

Butte Creek - Classic small stream fishing in beautiful Butte Creek canyon for wild steelhead. Good numbers of salmon are on their redds through the end November into the beginning of December and the fishing can be quite good in the lower reaches of the creek. Between late December and February 15, larger steelhead make their way into the upper reaches of the canyon to spawn. Fishing the canyon is difficult, as most of the river is lined with private property, unless you have private access to the water - and weíve got it!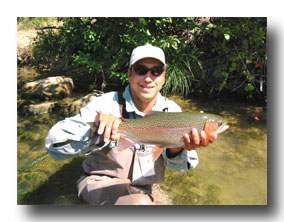 NF Feather - The North Fork of the Feather River within the Butte County line is open all year and offers good winter fishing for 12Ē+ trout. Tight line nymphing the pocket water is most productive, although fishing midge and BWO dries can also be productive in the slick water on sunny afternoons.

Little more than an hour from our Albany store, Putah Creek is the closest wild trout stream to the Bay Area and the perfect place to take a day off work to enjoy some wintertime trout action. Putah is unique in that it harbors lots of big rainbows. These large wary trout demand light tippets, good drifts, and tiny flies. Our experienced guides will de-mystify this fishery and increase your chances of hooking one of these feisty wild rainbows.